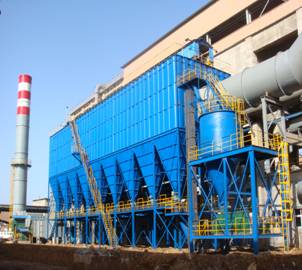 Long Bag Low Pulse Dust Collector (CDDM)
CDDM Low Pulse Jet Bag Filter is a new type and high efficient bag filter developed from improvement of various kind of bag filters. The off-line low pulse blowing dedusting technology prevents dust adhesion again and loss of control while enhances filter bag cleaning effect and improves the filtering speed, saves energy and prolongs the cleaning bag life. The dust collector adopts PLC programmable controller for the whole process of automatic cleaning and ash out.

It is a big size of dedusting equipment with big wind capacity, good cleaning result, high efficiency, reliable running, easy maintenance and small ground space. It is mainly composed by the ash bucket, filter room, a cleaning chamber, support, upgrade valve, jet cleaning device, which is widely used in steel metallurgy, cement, building material, coke, power, lime, mining and other industries.

More Technical data, please feel free to send us your enquiry.